Experimenting with ML Deformer in UE5.1
mrpdean_7efbae9610
Posts: 63
Anyone else experimenting with the experimental Machine Learning Deformer tech in UE5.1?
Based on my own experiments so far, it seems to do a good job at correcting the issues with linear skinning, without having to deal with all the JCM's.
Here are some screen shots of Victoria 8.1 for comparison.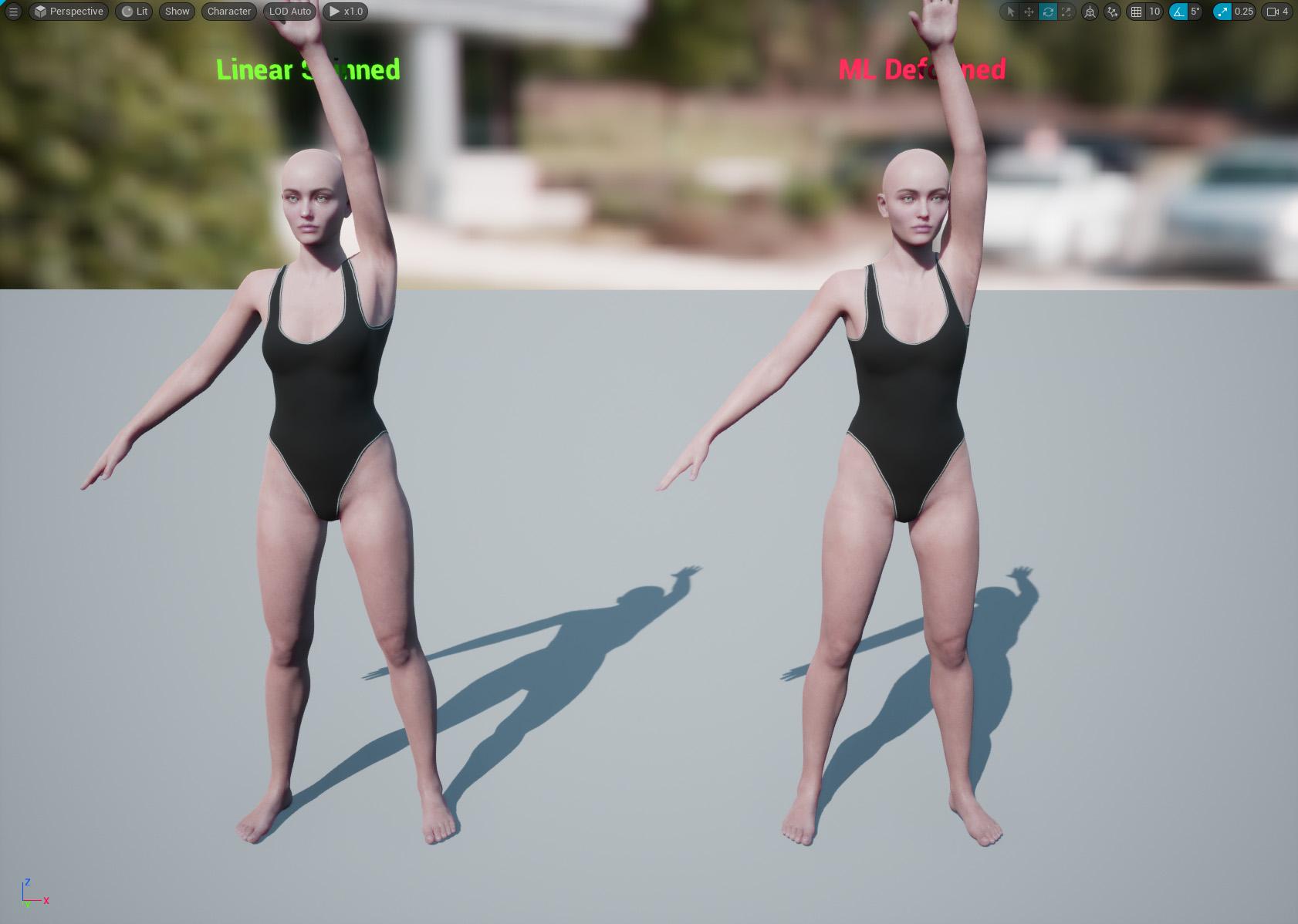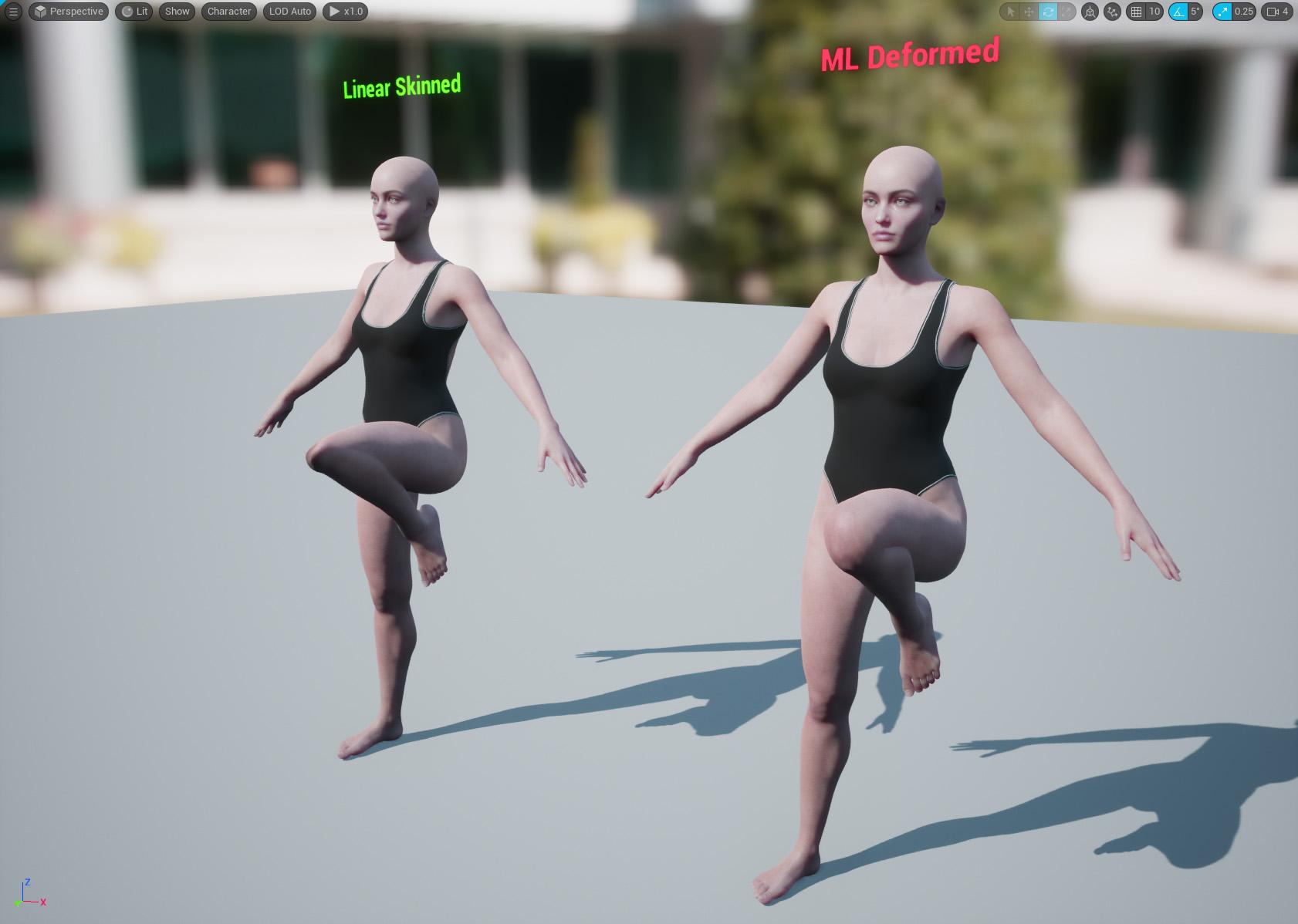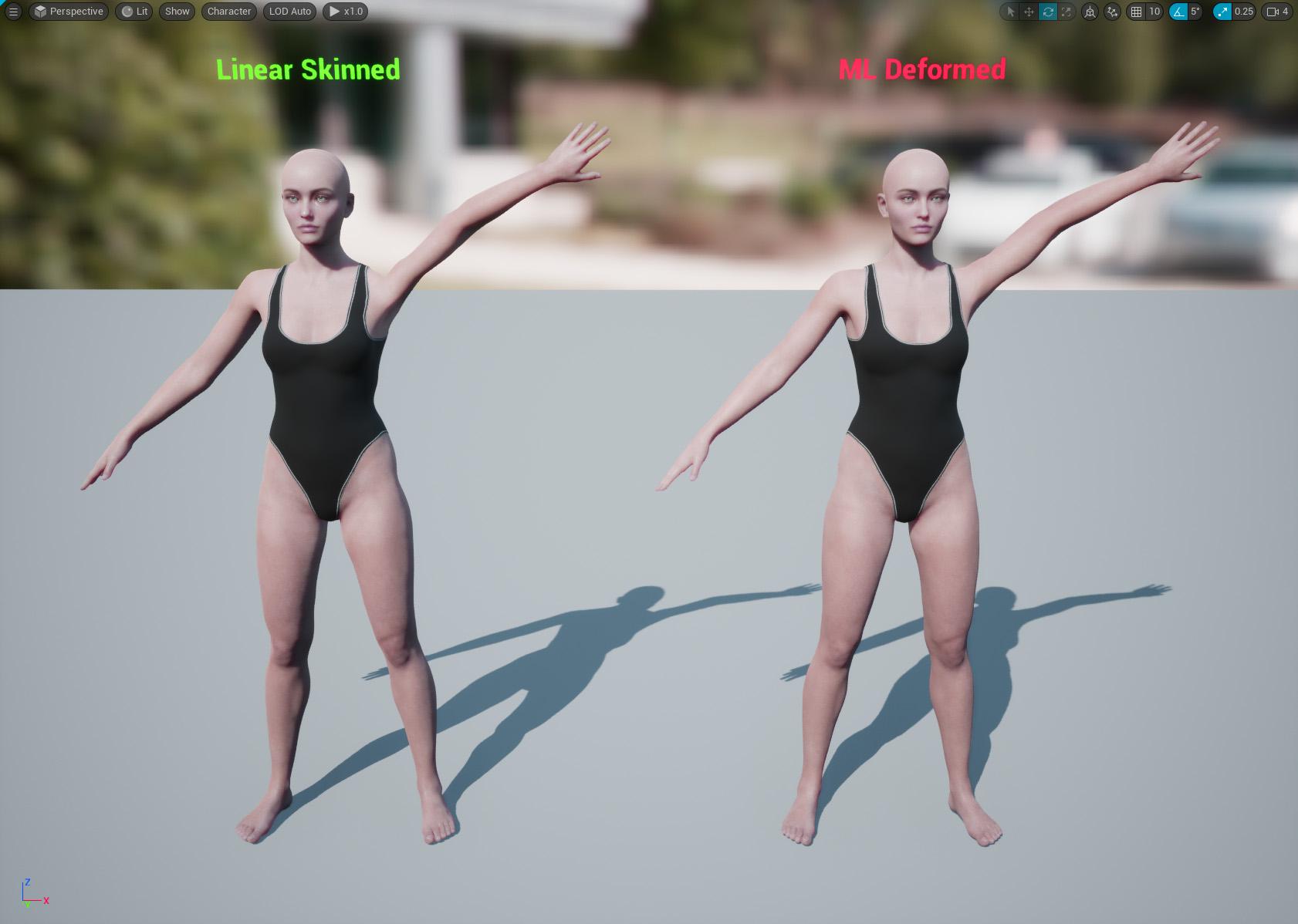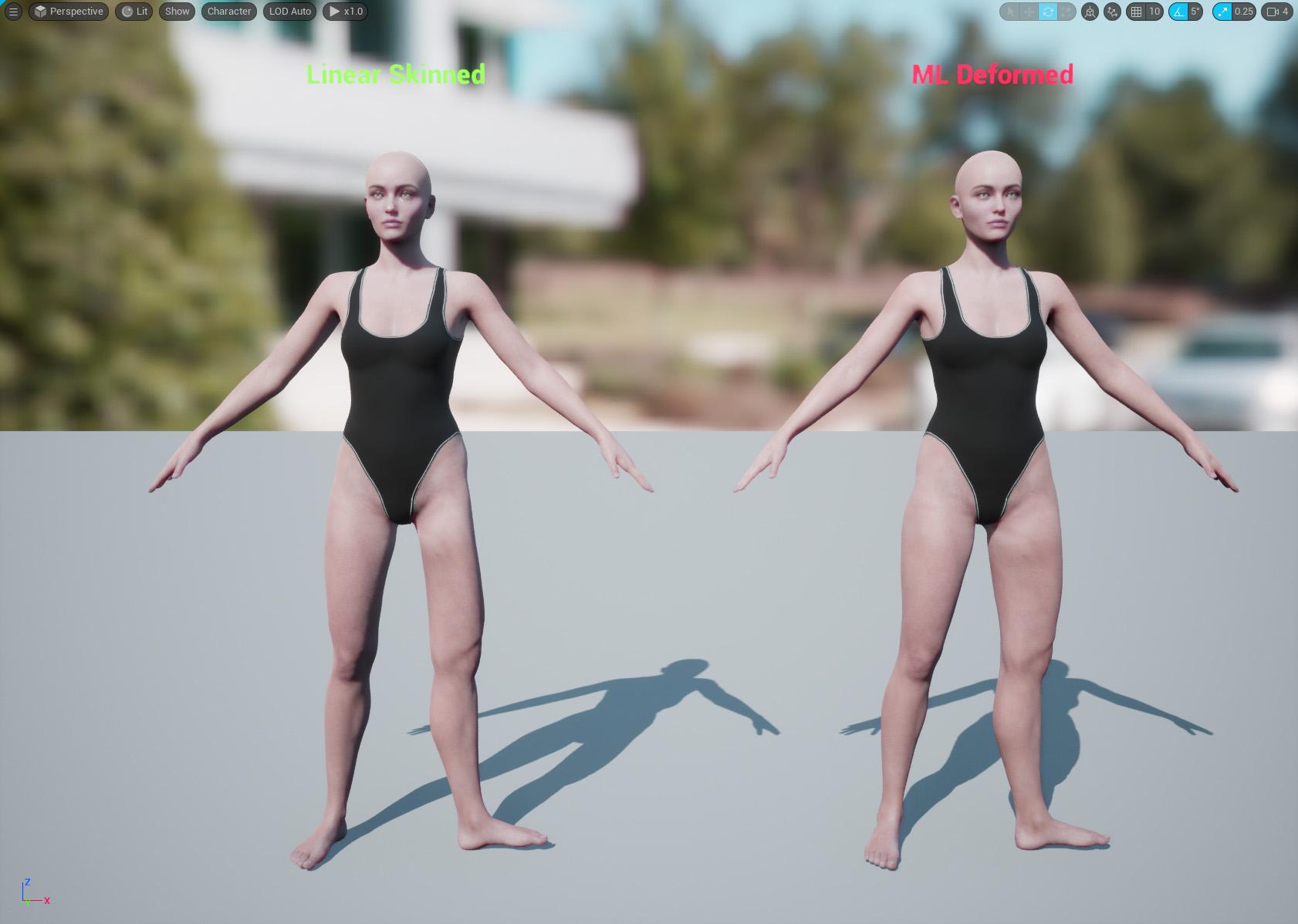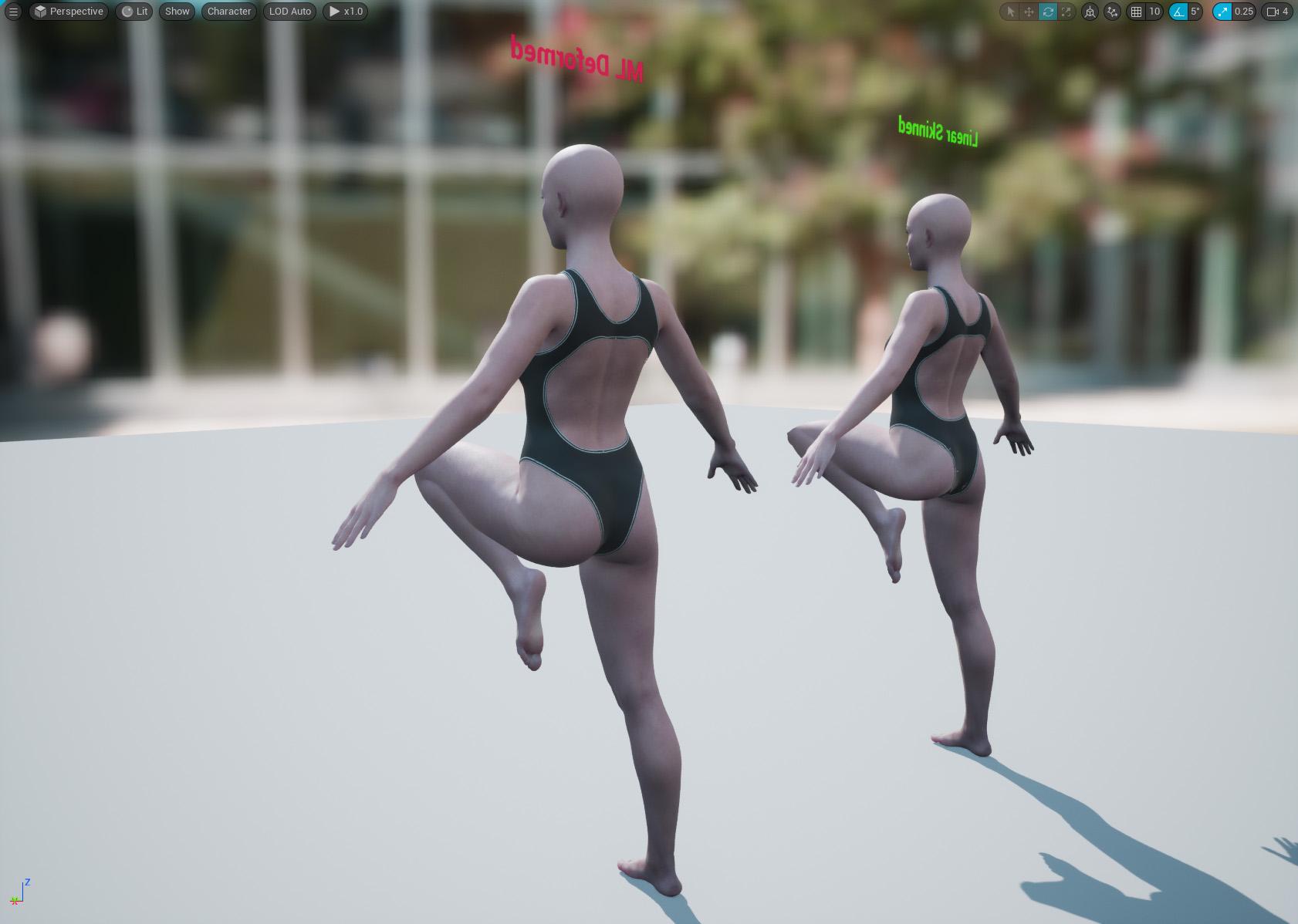 A couple of things I've noticed so far:
It doesn't seem to capture the finer details, such as around the eyes when looking left/right etc. There are different training models with different settings (none of which are currently documented) so perhaps it's possible to caputure those finer details with different settings/models. I'm still experimenting with the different neural models and settings but it's a lot of trial and error until we get better documentation. Some JCM's might still be required for the finer details of facial animations.

The maya plugin which EPIC released (which I'm not using) creates 50,000 poses by default however, I used less than 500 poses to train the model in the example above and still got good results. I think that's because I chose more deliberate poses to train with whereas the maya plugin just generates heaps of random poses.
If anyone else has been playing aorund with this, perhaps we can share what we've learned?