AOBB's freebie head morph Mr Cairo for G8.1M based on Peter Lorre. No materials nor textures.
I present you the head morph named Mr Cairo based on the likeness of Peter Lorre. Joel Cairo was the name of Lorre's character in "The Maltese Falcon" where he starred opposite Humphrey Bogart. Here are the images of the head morph: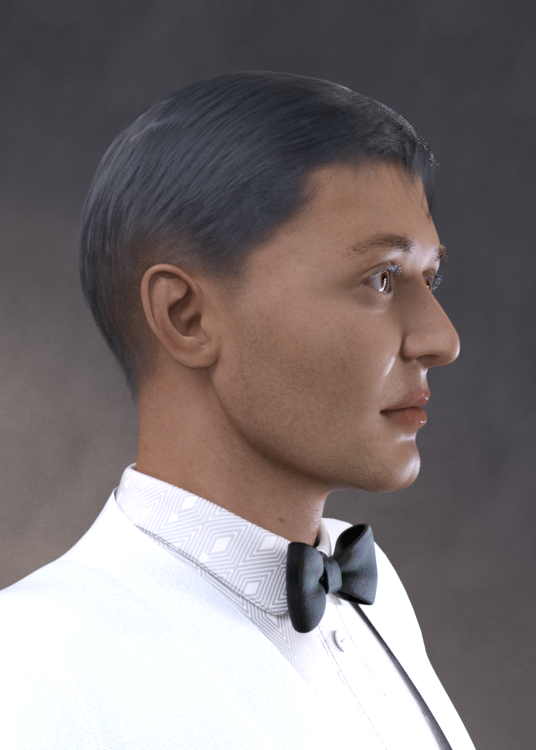 Assets used in promo images:
dForce Monte Carlo Suit for G8M
dForce Thadeus Hair for G3,8M
Bold Brows G8M (Sparse 02)
Bold Brows II G8/1M (Brow07)
Lashes Utilities G2,3,8
Please remember that Peter Lorre was a rather small man (5'3") - something to keep in mind when shaping his body...
Non-commercial use only.
As usual, I'd love to see your renders with Mr Cairo.
Please keep them coming!
Have fun!
Cheers,
AOBB
zip
zip